Our offer - P.P.H. Goldstone
1.

     
Goldstone's Offer
Nasza firma zajmuje się dystrybucją i produkcją eleganckich opakowań  na biżuterie, dewocjonalia, medale, monety i nie tylko. Od 1993 roku zapewniamy polskie firmy w etui jubilerskie, numizmatyczne i medalowe.  Do dnia dzisiejszego zaufało nam ponad 1000 klientów.
Most of our boxes are available in stock, ready to be shipped to you. International shipping takes only 2 days. Contact us, and we will make sure you can find a perfect case for you.
2.

     
Numismatic cases - medals and coins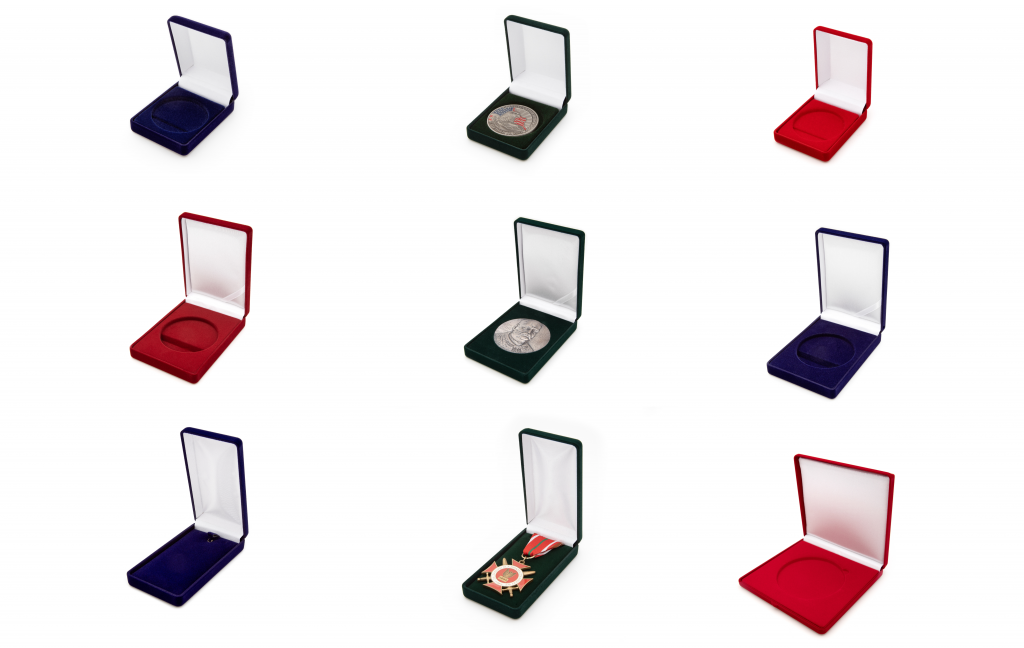 Jednymi z najpopularniejszych opakowań dostępnymi w naszej ofercie, są opakowania na medale i inne produkty metaloplastyki. Posiadamy etui na różne rozmiary i typy medali. Dla najpopularniejszych typów medali możemy zaoferować:
60mm, 70mm diameter – Etui FU-51/C2
50mm diameter – Etui FU-1/50mm
80mm diameter – Etui FU-23/80mm
Medal with ribbon – Etui FU-18
Moneta 35,2mm – Etui FU-1/35mm with custom pad
W przypadku, gdy medal jest niestandardowego rozmiaru, możemy wykonać wkładkę na wymiar. W takim wypadku dobieramy odpowiednie pudełko i produkujemy do niego wkładkę pod wymiar. W tym przypadku potrzebujemy próbki docelowego medalu lub monety.
3.

     
Pin case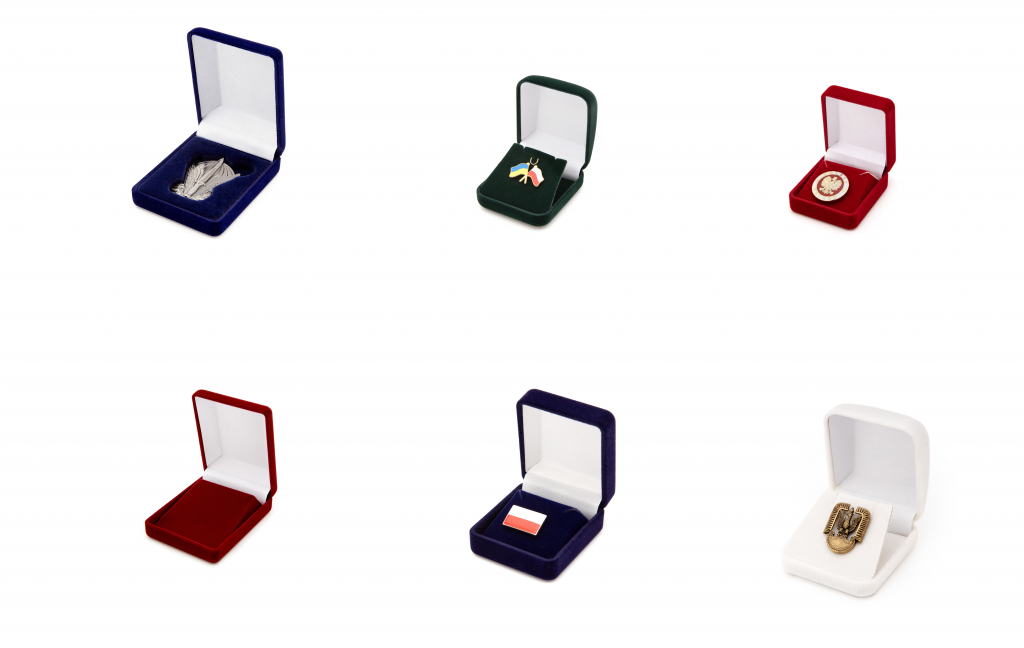 We present to you pin cases. These boxes have pierceable pads, which is perfect for exposing pins. It's also very safe. These boxes are available in affordable prices.
For pins we can offer the following cases:
Small pin - FU-4
Medium-sized pin - FU-2
Big pin - FU-1
4.

     
Jewellery boxes - Rings, Wedding rings, Earrings, Necklaces, Bracelets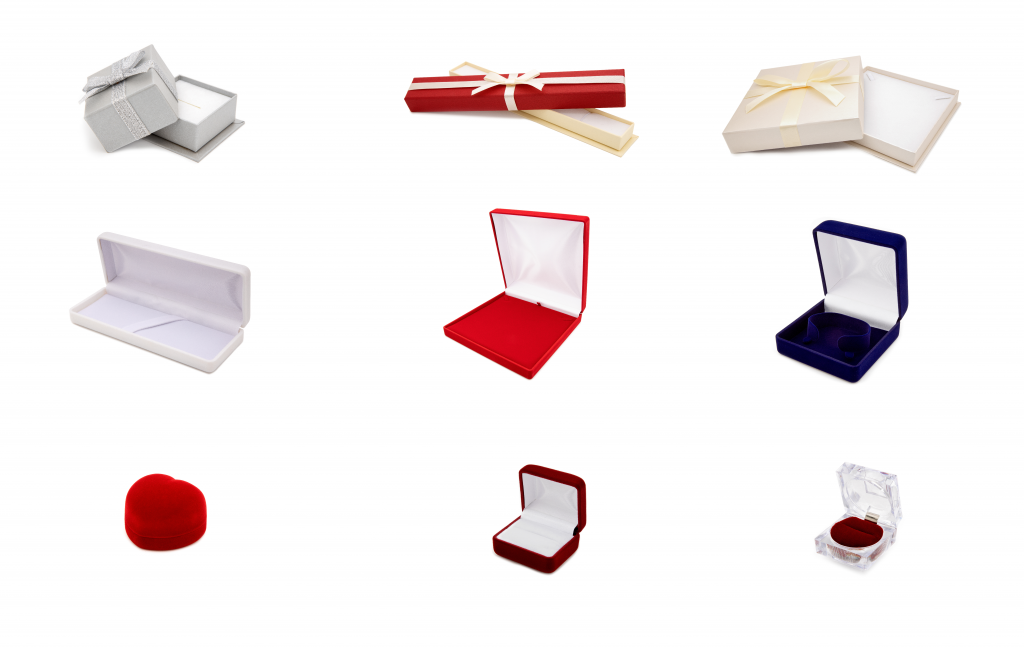 When we estabilished our company we were selling Jewelry boxes only. Jewelers were our best clients. Even though our offer has expanded significantly, jewellery boxes still remain as best-sellers among our clients.
We offer velvet and cardboard boxes. Our most popular items are:
Rings - Etui FU-24 "serduszko"
Wedding rings - Etui FU-29
Necklaces - Etui FU-12
Large necklaces - Etui FU-23
Bracelets - Etui FU-5B
If you are not sure, which jewelry box to choose - please contact us. We will try to meet your expectations, and your budget.
5.

     
Religious merchandise cases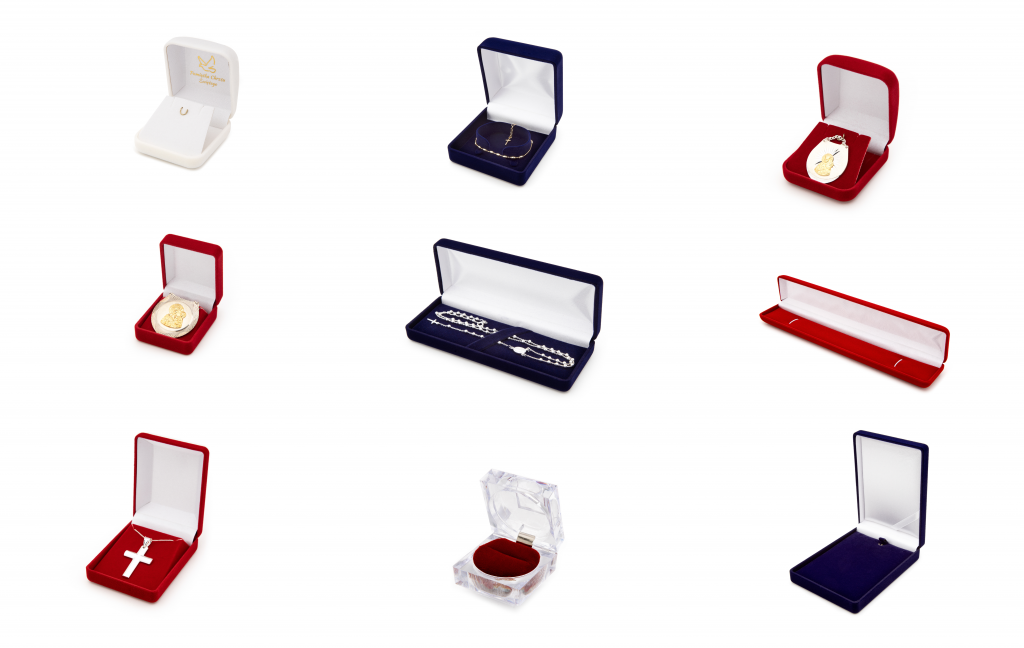 Our jewellery boxes are also perfect for any kind of religious merchandise - Rosaries, Crosses and Pendants. We are supplying many religious accessories shops all accross the world.
We recommend flocked boxes. Our most popular products are:
Rosaries - FU-12
Pendants - FU-2
Small cross - FU-1
Crosses FU-51
Small pendants - FU-4
Ring rosary - PP-2
6.

     
For accessories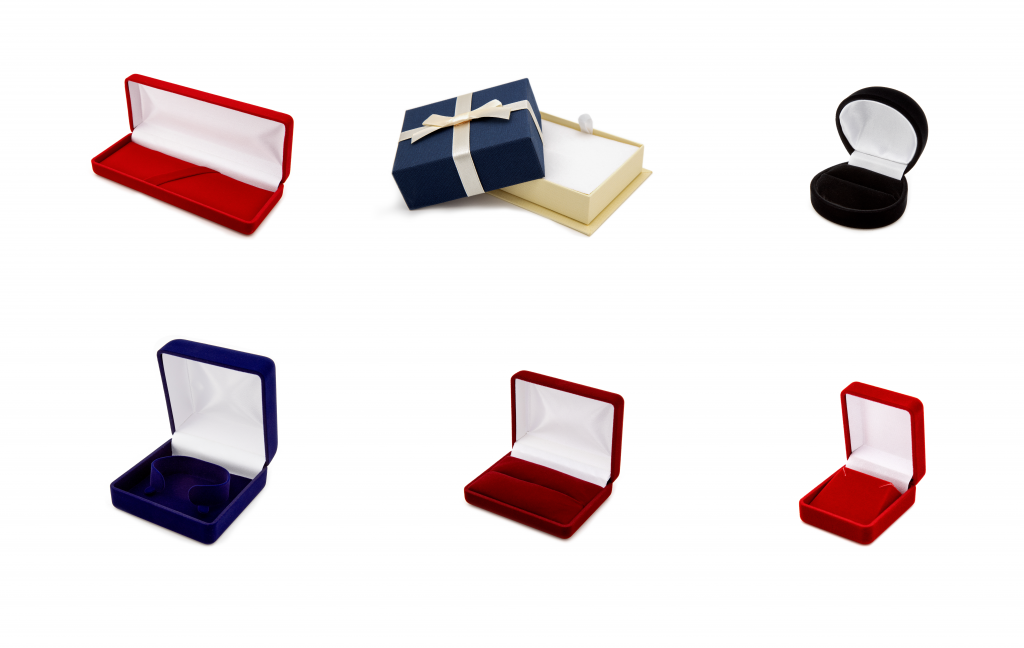 For corporation, that want to surprise their long time workers, we can offer many stylish boxes. These boxes are a good fit for: pens, watches, pendants and key chains.  
Most popular products are:
Pens – FU-12
Key chains - FU-15
Pendants - – FU-4
Watches - – FU-5B
Silver jewellery - CT-14
7.

     
Order process
We accept orders through phone or email. If you are not sure about the price, order quantity or availability of a product, please feel free to contact us. If you want to ask about prices we will let you know immediately. For custom orders - custom pads or boxes - we will need about 24h to provide the price offer.
When an order is placed, we ask you to pay before shipment. We only need a payment confirmation from you, in order to send the boxes. For returning clients we offer deferred payments.
8.

     
Waiting time
When the payment confirmation arrives, we send the box within 24h (doesn't apply to custom orders). We try our hardest to send the order same day as it was placed.
In case of custom order the waiting time differs. For prints alone it takes about 7 days. For custom pads it can take between 2 - 3 weeks. For custom boxes "from scratch" it will take at least 3 weeks.
If you have any questions please contact us. We are available work days between 9am and 5pm. 
Mateusz Czarnocki                                                                                                                                                                                            Wojciech Czarnocki (Polish only)
+48 600 224 999                                                                                                                                                                                                   +48 601 227 115